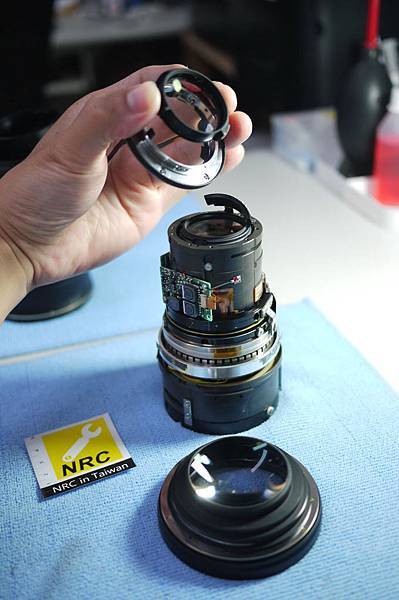 Reveal the secrets of Nikon 24-70mm F2.8G
Nikon 24-70mm F2.8G is a great and amazing lens. It is one of the best choices in midrange zoom lens. You can almost say that it is a must-have for a professional photographer.
However, in this article, we will disclose 4 design drawbacks of this lens.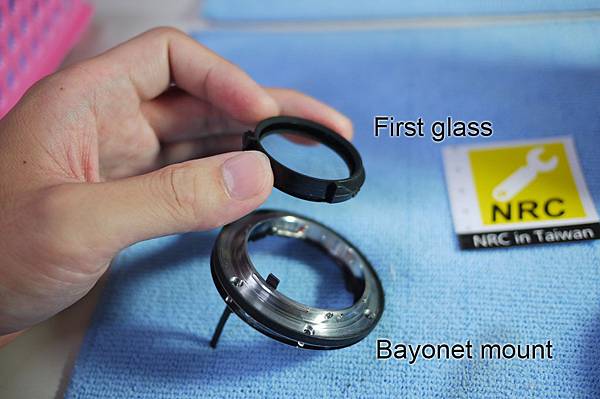 ***The first drawback****
From the photo, it can be seen clearly that the first glass of the lens group is screwed on the bayonet mount. You may not be aware of why this is a problem. But in fact, upon all lens made by Nikon, only 24-70mm F2.8G adopt this kind of design. The problem of this design is, just a slightly knock on the bayonet mount will cause the lens shift.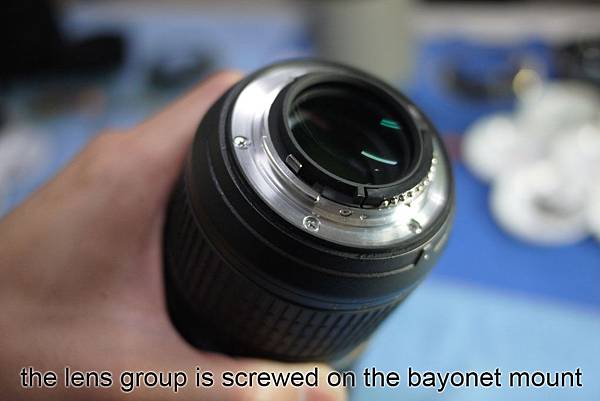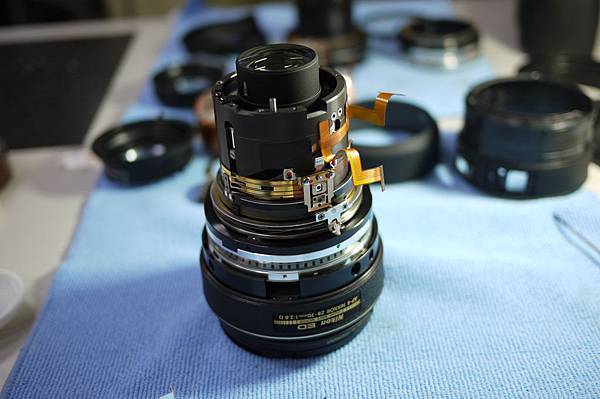 Above photo is a disassembled Nikon 28-70mm F2.8D.
You can see that the lens is firmly installed in the inner fixed tube.
***The second drawback***
The rear fixed tube is fixed with 5 screws, which thread is quite shallow. They cannot be tightened up perfectly. Once it is hit occasionally, the rear fixed tube become loose or broken. (Refer to the red circle part in the picture)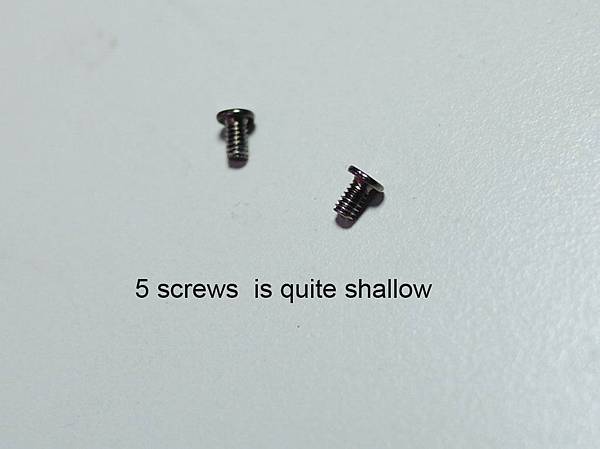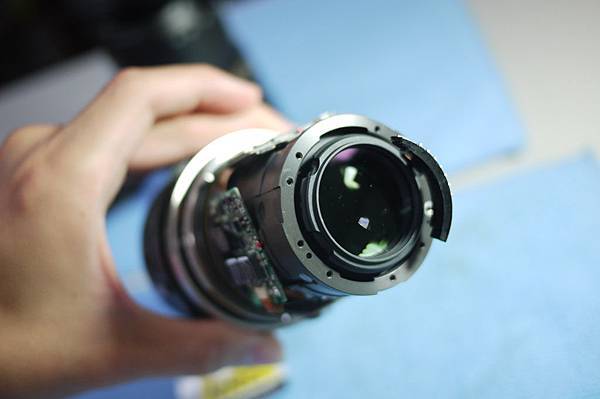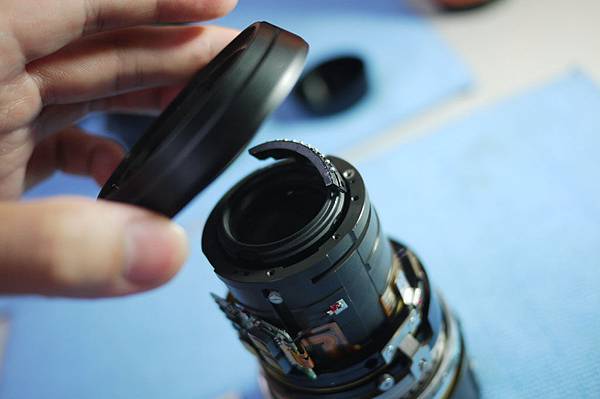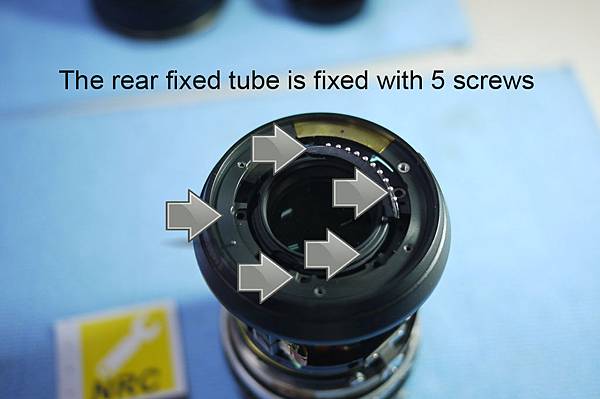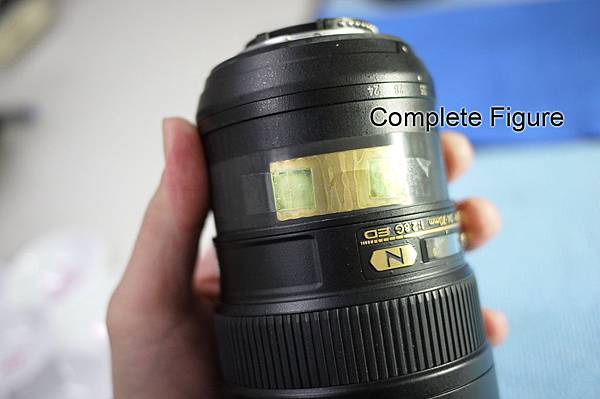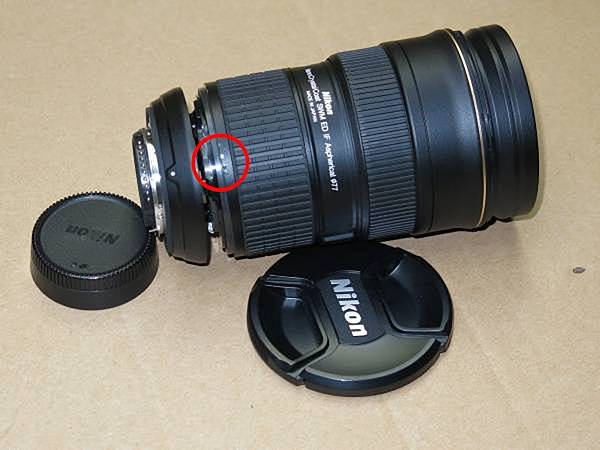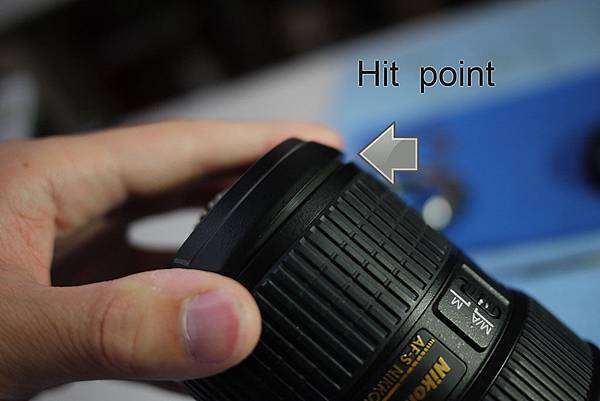 Repair process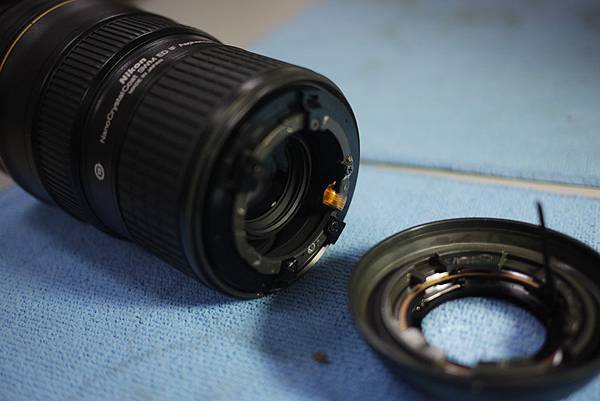 Repair process
***The third drawback***
At the 70mm zoom range, the lens barrel extends like following.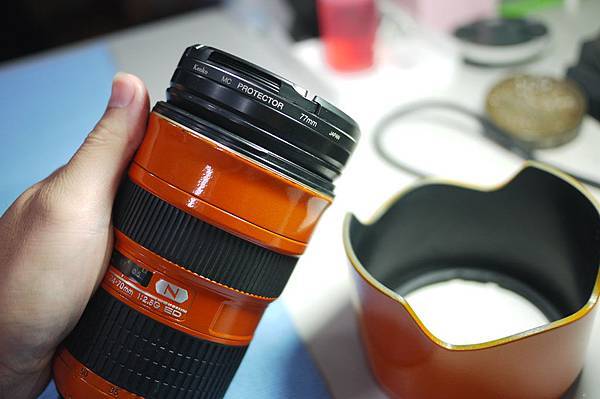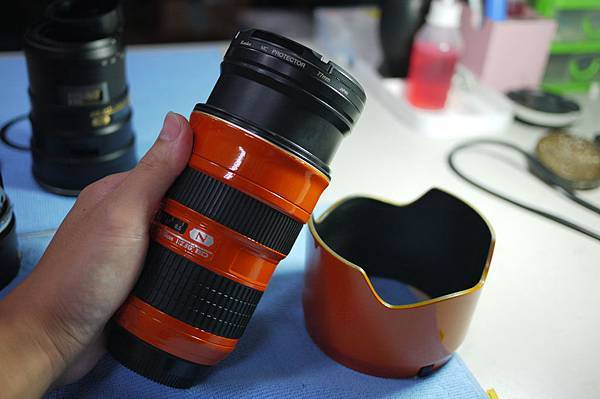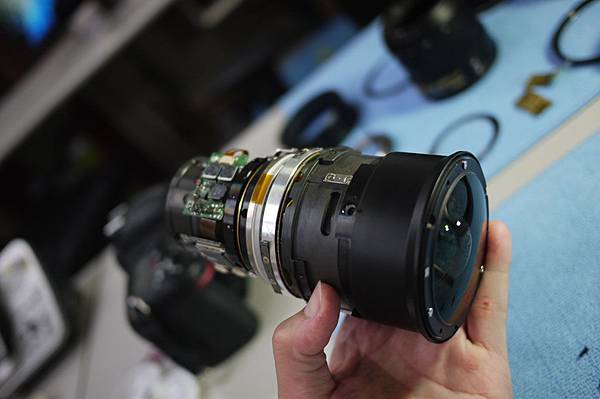 If there is physical impact to the lens barrel, it will cause the deformation and focus shift. So we suggest that do not remove the hood if you have 24-70mm F2.8G and put it with hood side up in the electronic dry box.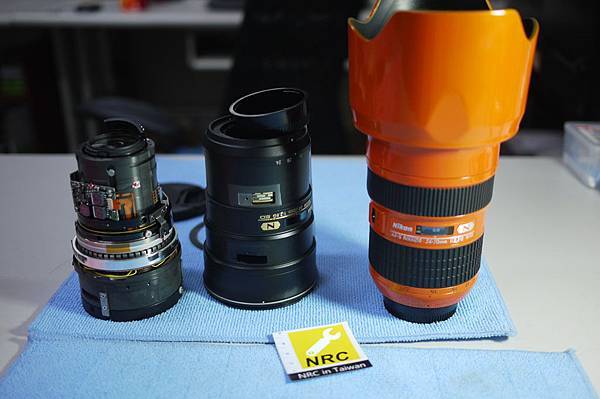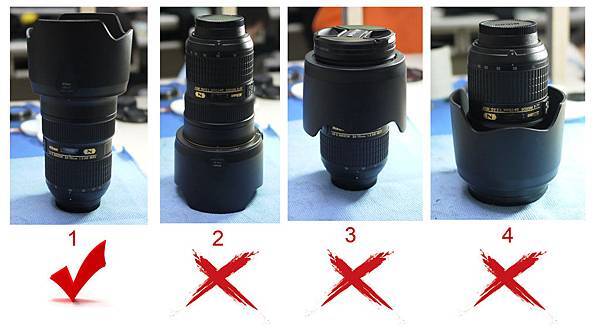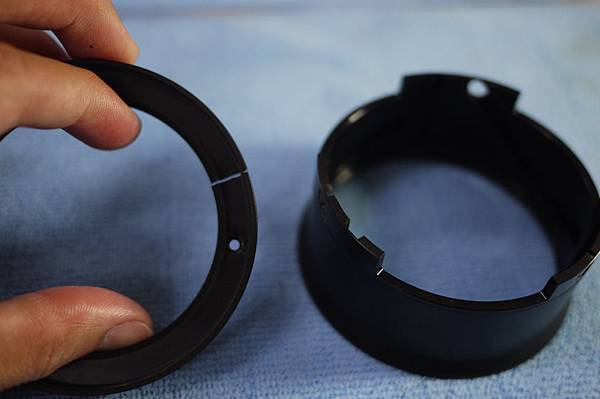 It costs you USD 50 to buy a new hood, but it costs more than USD 300 to repair the lens barrel!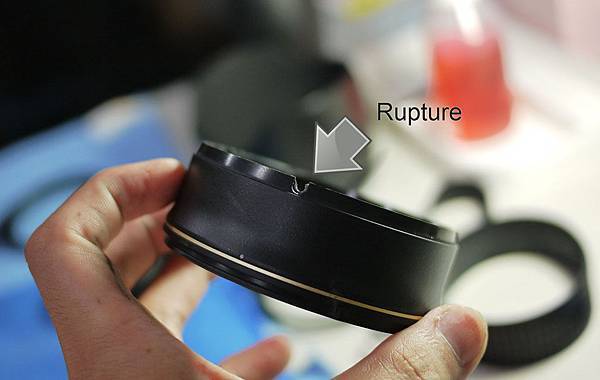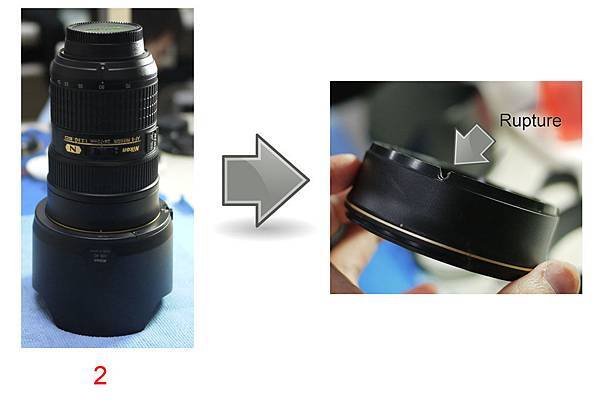 ***The fourth drawback****
This is a well-known issue. After frequently or long term usage, this lens zooming become unsmooth at certain range. But this problem is minor and can be fixed quickly.
The four shortcomings of 24-70mm F2.8G are illustrated as above.
28-70mm F2.8D does not have these problems because it has quite good mechanical design. But the main shortcomings of 28-70mm are the poor yield rate of SWM and purple fringing.
On the opposite, 24-70mm 2.8G does not have purple fringing problem and its new SWM design is good.
So which one will you choose?
This week I've already fixed five Nikon 24-70mm F/2.8G
So I want to write it down. (Also because today is my day off!)
After six months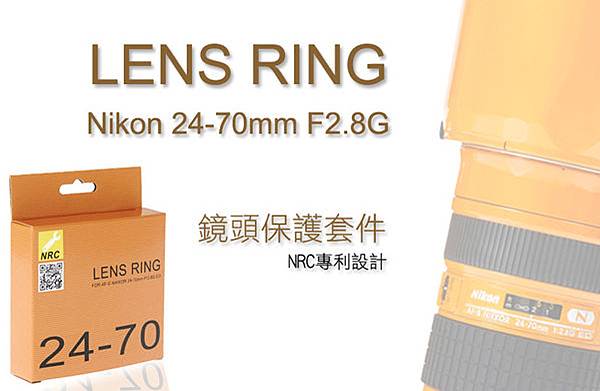 I'm so sorry
We know that this article caused concerns for those who want to buy 24-70mm F2.8G
We reveal the secrets which should be hidden.
To compensate our fault, we started thinking how to protect this lens after the publication of the article.
Finally, we develop this protection kit which can reduce problem effectively without the spoiling the original design of Nikon.
This protection kit is only for Nikon 24-70mm F2.8G.
Since the completion of the design, development, production, and patent applications, we encounter many problems, not just as simple as repair the lens. I can new deeply understand the difficult of Nikon to manufacture the lens.
Statement:
1. This protection kit is our remedy to this article, so the price of this protection kit will be quite cheap
2. This protection kit can prevent the deformation caused by minor collision. But it is not able to prevent the 4th drawback – the lens needs to be disassembled to fix the unsmooth zooming.
3. The protection kit is easy to install manually. It also keeps as beautiful appearance as original after installed.
4. We have claimed patent for the protection kit, please respect our intellectual property.
At first, NRC planned to release the news of protection kit by the end of February. But there is a photographer asked me if Nikon 24-70mm F/2.8G matches D800, and he also worried about the shortcomings I mentioned.
At midnight, I decided to announce it in advance so that you can buy Nikon 24-70mm F/2.8G at ease. The photo taken with this lens is really beautiful.
PS: protection kit is officially sold until the end of February.
Daniel form NRC